Your challenge, should you choose to accept it...
Your challenge, should you choose to accept it...
Is to join me on an unforgettable journey for 7 days. Together we will explore groundbreaking discoveries, make life-changing breakthroughs, and utilize the latest techniques to greatly improve your physical and mental wellbeing.
This is everything you're getting:
7 Days Of Video Coaching, 1 Activity Book, & Full Support (£1000 Value)
Free Bonus #1: Eat Your Way To Mental Wealth (£69 Value)
Free Bonus #2: The Morning Anxiety Remedy (£69 Value)
Free Bonus #3: Siddhartha & Think And Grow Rich  (£14 Value)

Here's a small sample of what you will discover:
​The subconscious 'map' dictating your confidence and emotions and how to redesign it for incredible results (Day 1)
​The survival mechanism causing you to focus on negative thoughts, feelings, and emotions above positive and how to stop it (Day 2)

​The simple mechanism which affects the intellect and success of every single human and how to use it to your advantage (Day 3)
​Shockingly effective negative thought cleansing exercises that will leave you feeling rejuvenated (Day 4)

The two scarily popular pastimes that studies show are secretly ruining your mental health (Day 5)
This will cause your mind to replace 1000's of negative thoughts with positive and uplifting thoughts immediately (Day 6)
​The simple 5-minute that will increase all four happiness hormones for weeks to come, after just one time (Day 7)

And don't forget the 30 Day Money Back Guarantee...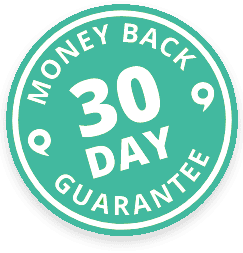 I'm so confident in the quality of this product, it either gives you the results you are looking for or you get your money back.
You also get a full 30 day money-back guarantee